#{title}#{text}
#{title}#{text}
#{title}#{text}
#{title}#{text}
#{title}#{text}
0
added to delivery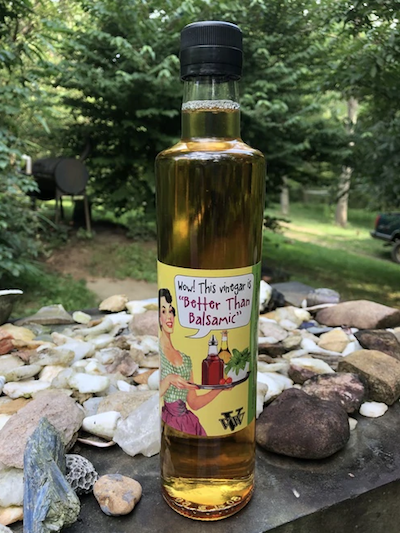 Better Than Balsamic Vinegar
$9.99
8.45 fl oz
Sweet white wine vinegar that's the perfect finishing vinegar or ingredient in marinades and condiments. The tasting notes are tropical, apricot, and peach and the flavor is a balanced sweet and tart. Barrel-aged artisanal, handcrafted, traditional vinegar. Made in Virginia. Meet the makers.
ABOUT: Virginia Vinegar Works barrel-aged wine vinegars, seasonal fruit vinegars, and robust malt vinegar were born out of the desire to add exceptional flavor to all the great local produce and meats available. The tradition of barrel ageing lets the vinegar evolve and develop further over the years. After ageing, select barrels are paired for each blend. Explore the uniqueness of the different characteristics of the different varietals and blends from Virginia Vinegar Works. Whether you're a professional chef, foodie, Virginia Vinegar Works artisan products are for all who love exceptional flavors in food! Crafted in Nelson County, Virginia.

HOW TO USE: Because the aging process brings out so much sweetness, this refined vinegar is more syrup than conventional vinegar! Add a splash to condiments for cooked or cured meats, grilled fish. Pair with robust cheeses. Cook a reduction to drizzle over fresh fruits and berries and even ice cream.
Virginia Vinegar Works
Customers also added these items