#{title}#{text}
#{title}#{text}
#{title}#{text}
#{title}#{text}
#{title}#{text}
0
added to delivery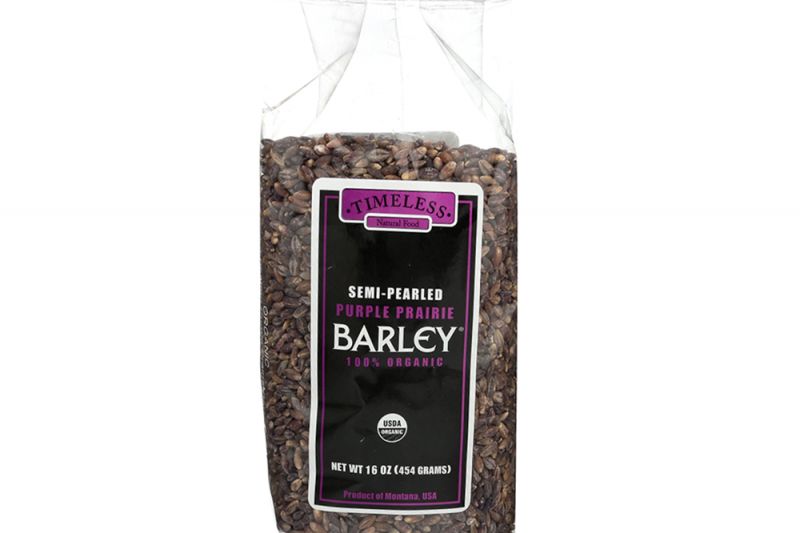 Purple Prairie Barley
$5.49
1 Lb Bag 1 lb
Purple Prairie Barley is an heirloom grain that traces its roots to the mountains of Tibet, and ultimately back thousands of years to the Nile River Valley. Just enough bran has been removed to speed up cooking while delivering the fiber, vitamins, and minerals needed for a healthy diet. Meet the makers.
HOW TO COOK: Purple Prairie Barley sweet smoky flavor recommends it as an ingredient for soups, salads, and pilafs. It cooks in just 40 minutes, and you can even use a rice cooker! Or grind it into a stunning pastel purple flour and substitute it for up to 10% of the flour in yeast bread recipes or as much as 50% of the flour in pancakes, muffins, or waffles. You will love this barley.

NOTE: Contains barley (a wheat relative) and gluten.
Timeless Food
STORE:
Store in a cool dry dark place
While Russet and Yukon Gold potatoes are rich in carbohydrates, they only provide low levels of an important carbohydrate, dietary fiber. ... Dietary fiber is essential for optimal health, as it promotes satiety, a healthy digestive system and can aid in managing blood sugar and cholesterol levels.
Customers also added these items