#{title}#{text}
#{title}#{text}
#{title}#{text}
#{title}#{text}
#{title}#{text}
0
added to delivery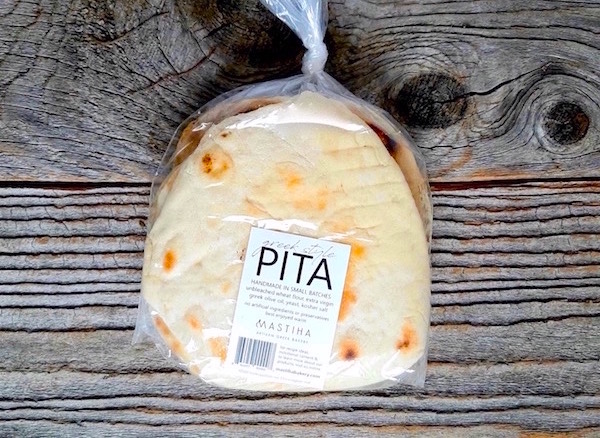 Greek-Style Pita Bread [5 pcs]
$5.99
5 Pcs
Discover the delight of fresh baked Greek pita! Arrives frozen to preserve freshness. Simply warm in toaster or skillet and the best go-to salad, sandwhich or snack awaits you. Woman-owned. Made in Maryland. Meet the makers.
ABOUT: MASTIHA Artisan Greek Bakery is built on roots, tradition and a passion for desirable ingredients. Prepared by hand in small batches and cooked on a seasoned skillet which lends flavor, moisture and texture you won't find in conventional pita. This may be the best pita bread you'll ever eat. Made in Kensington, Maryland.

HOW TO USE: Great for so many uses; dip into hummus or tzatziki, pile high with grilled meats and veggies, make a "pita pizza" with your favorite toppings, and our personal favorite - served warm with a drizzle of honey and pan fried cheese.

INGREDIENTS: Unbleached wheat flour, extra virgin Greek olive oil, yeast, kosher salt. No artificial ingredients or preservatives. Comes frozen.
Mastiha Bakery - Kensington, MD
Use or Freeze within 5-7 Days
Customers also added these items