#{title}#{text}
#{title}#{text}
#{title}#{text}
#{title}#{text}
#{title}#{text}
0
added to delivery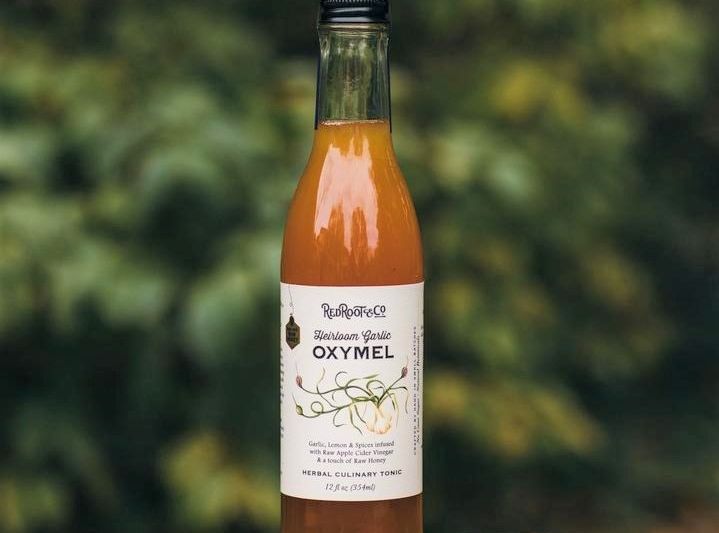 Oxymel - Heirloom Garlic
$21.00
12 oz
With ingredients of garlic, lemon, and spices–our Heirloom Garlic Oxymel brings tangy brightness to your feast! This oxymel is an herbal culinary tonic formulated to support and sustain a healthy body. Woman-owned. Virginia made. Meet the makers.
ABOUT:
Oxymel: [ox·​y·​mel] comes from Latin meaning a mixture of acid and honey. This ancient concept of the healing power of food has been adapted over the years by combining botanicals to suit differing health needs and create a great-tasting and versatile culinary ingredient. Crafted with local, organic, and Fair Trade ingredients in the Shenandoah Valley, Virginia.

HOW TO USE:
Use as both condiment and ingredient

Drizzle on Green Salads or sautéed Greens

Sprinkle on Roasted Potatoes

Mix with olive oil and toss with cooked vegetables

Add a splash to finish your favorite soup or stew

For a quick pick-me-up take as a shot
Red Root & Co. - Shenandoah Valley, Va.
INGREDIENTS: Raw Organic Apple Cider Vinegar, Raw Honey, Organic Lemon, Garlic, Organic Spices.
Customers also added these items