#{title}#{text}
#{title}#{text}
#{title}#{text}
#{title}#{text}
#{title}#{text}
0
added to delivery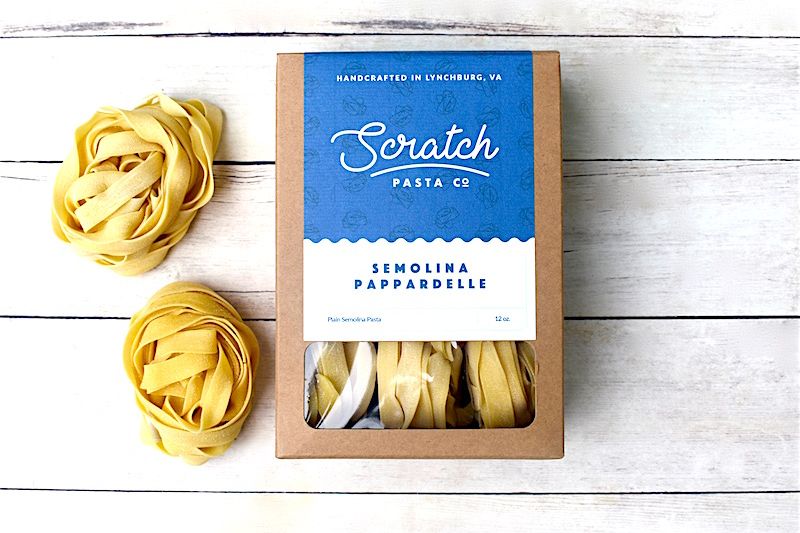 Semolina Pappardelle Pasta
$6.49
12 oz
Nested long flat Pappardelle Pasta noodles are great served with hearty sauces. Made with the finest Semolina Flour. Woman-owned. Virginia made. Meet the makers.
ABOUT: Scratch Pasta Co's mission is to bring the Italian flavors of fresh, homemade pastas to Chef Stephanie Fees' hometown. Made with only Semolina Flour and water, this is one of Scratch Pasta Co's flagship pastas. Sometimes simpler is better, and this pasta is an easy decision when making just about anything! Made in Lynchburg, Virginia.

HOW TO USE: Pappardelle noodles are especially suited for comforting hearty sauces like a bolognese or a thick veggie sauce.

INGREDIENTS: Semolina Flour, Water.
Scratch Pasta Co.
Ingredients: Semolina Flour, Water
Customers also added these items