#{title}#{text}
#{title}#{text}
#{title}#{text}
#{title}#{text}
#{title}#{text}
0
added to delivery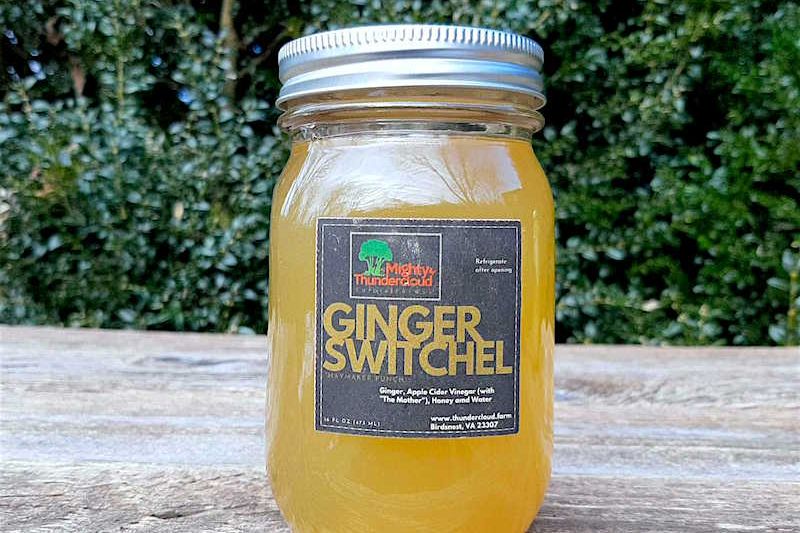 Ginger Switchel
$8.99
16 ounces
Refreshing, all-natural apple cider vinegar-based drink made with fresh baby ginger from Mighty Thundercloud Edible Forest's own farm and a bit of honey to round out the taste. Sustainably sourced. BIPOC-owned. Meet the makers.
ABOUT: This drink packs a punch both in flavor and wellness-boosting properties. Ginger lovers, this one's for you! Switchel has Caribbean origins and dates back to the colonial era when it's recorded in the Old Farmer's Almanac as the drink of choice for farmers looking to rehydrate while haying the fields. For this reason, Ginger Switchel is also known as "Haymaker punch" and more recently, "nature's Gatorade." The ginger is grown on Mighty Thundercloud Edible Forest, a sustainable ecosystem aimed to build soil fertility and enhance biodiversity on the 7.5-acre farm in Birdsnest, Pennsylvania.

HOW TO USE: Enjoy chilled straight from the fridge or at room temperature if drinking throughout the day.

INGREDIENTS Water, apple cider vinegar, ginger, honey.

Mighty Thundercloud Edible Forest
Keep refrigerated once opened.
Customers also added these items