#{title}#{text}
#{title}#{text}
#{title}#{text}
#{title}#{text}
#{title}#{text}
0
added to delivery
Out of stock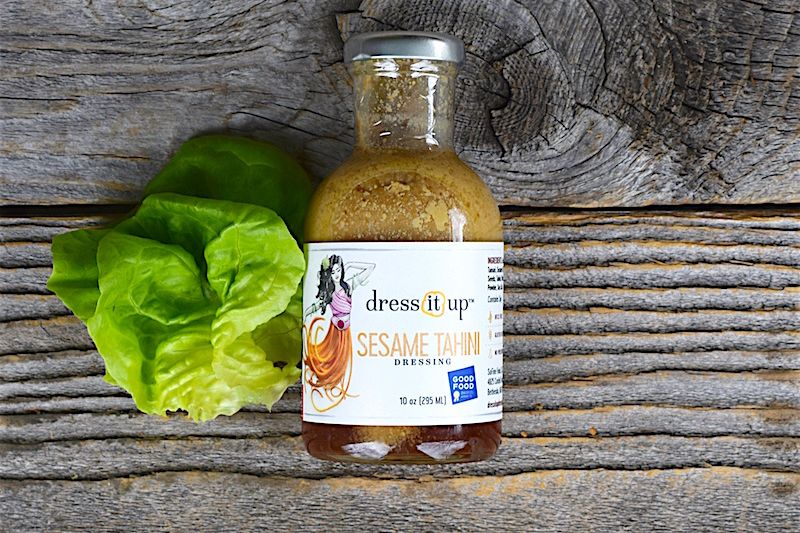 Sesame Tahini Dressing, Bottle
Out of stock
ABOUT: Born from a mother's recipe, a brother's challenge, and a daughter's passion, Dress It Up Dressing effortlessly brings the quality of homemade and the convenience of store-bought to your kitchen. Crafted in small batches in Bethesda, Maryland.

HOW TO USE: Style it atop grain bowls, chicken or fish marinade. Drizzle over pan roasting vegetables, and literally, on everything. You can't go wrong!

INGREDIENTS: Rice Vinegar, Olive Oil, Sesame Seeds, Tamari, Lemon Juice, Sesame Oil, Sugar, Water, Garlic, Spice, Sea Salt.
Dress It Up Dressing - Bethesda, MD
Customers also added these items