#{title}#{text}
#{title}#{text}
#{title}#{text}
#{title}#{text}
#{title}#{text}
0
added to delivery
Out of stock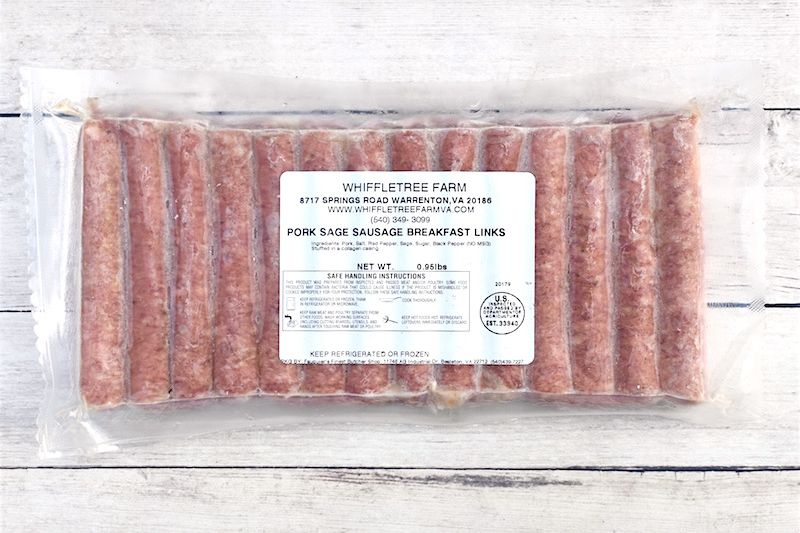 Sage Sausage Links
Out of stock
Pasture-raised pork breakfast sausage links produced by rotational grazing methods (Avg 1 lb pack).

Ingredients: Pork, salt, red pepper, sage, sugar, black pepper (no MSG). Stuffed in a collagen casing.
Whiffletree - Warrenton, VA
Frozen to preserve freshness. Thaw in the refrigerator or microwave when ready to cook. Refrigerator leftovers immediately.
Ingredients: Pork, Salt, Red Pepper, Sage, non-GMO Sugar, Black Pepper, stuffed in a collagen casing
Customers also added these items