#{title}#{text}
#{title}#{text}
#{title}#{text}
#{title}#{text}
#{title}#{text}
0
added to delivery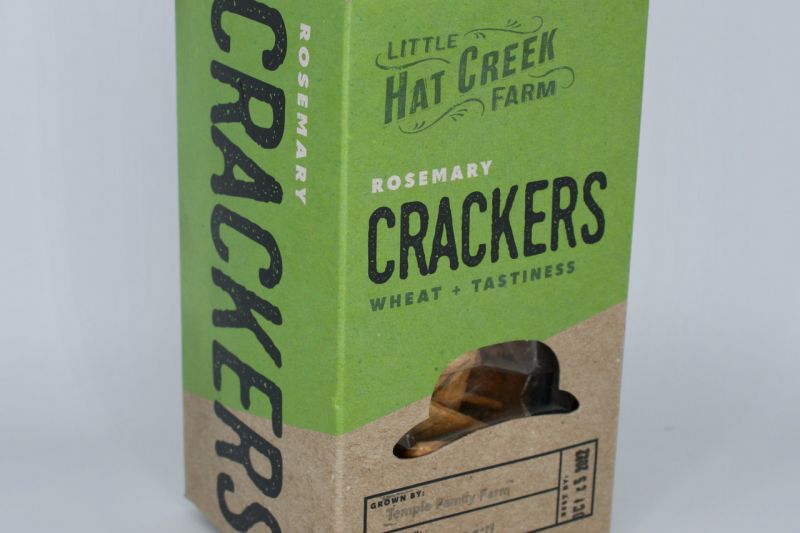 Rosemary Crackers
$8.99
6 ounces
Rosemary crackers made with locally stoneground wheat and locally-grown rosemary.
Aromatic rosemary crackers baked in the Blue Ridge Mountains of Virginia. These crackers are packed with local ingredients including stoneground wheat and rosemary. Little Hat Creek Farm is located in Roseland, Va., and is a member of the
Common Grain Alliance
, a network of farmers, millers, bakers, and grain artisans across the Mid-Atlantic using regenerative methods to produce flavorful grain and pantry staples.
Meet the maker.
Little Hat Creek Farm - Roseland, Va.
Customers also added these items