#{title}#{text}
#{title}#{text}
#{title}#{text}
#{title}#{text}
#{title}#{text}
0
added to delivery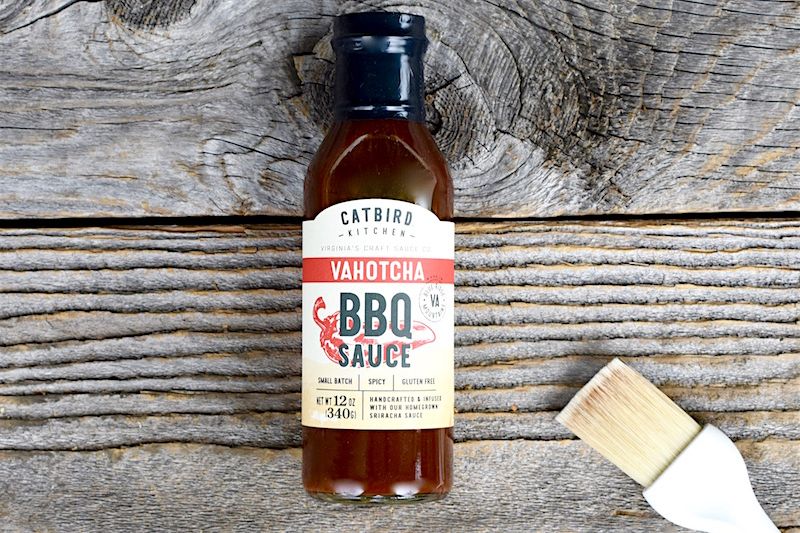 Vahotcha BBQ Sauce
$10.99
12 oz
Sweet meets heat in Catbird's slow-simmered BBQ sauce. Gluten-free. Vegan. Woman-owned. Made in Virginia. Meet the makers.
ABOUT: Blend of homegrown, local, and natural flavors in this small batch BBQ sauce that's packed with the ultimate umami bomb of flavor. Catbird Kitchen's Vahotcha, signature sriracha is the base of this sauce that features ingredients grown on Catbird Hill Farm located in the foothills of the Blue Mountains.

HOW TO USE: Brushable, spoonable, spreadable, it'll be your fave for dipping, dousing burgers or Bloody Marys, and blasting on seared tuna and grilled items.

INGREDIENTS: Vinegar, molasses, water, tomato paste (organic tomatoes, citric acid), vinegar, molasses, organic sugar, salt, onion, anchovy, garlic, tamarind, chile pepper extract, apple cider, prepared yellow mustard (mustard seed, turmeric, paprika, garlic powder), spices, sea salt, paprika, natural flavors, cayenne pepper, pepper.
Catbird
Customers also added these items