#{title}#{text}
#{title}#{text}
#{title}#{text}
#{title}#{text}
#{title}#{text}
0
added to delivery
Out of stock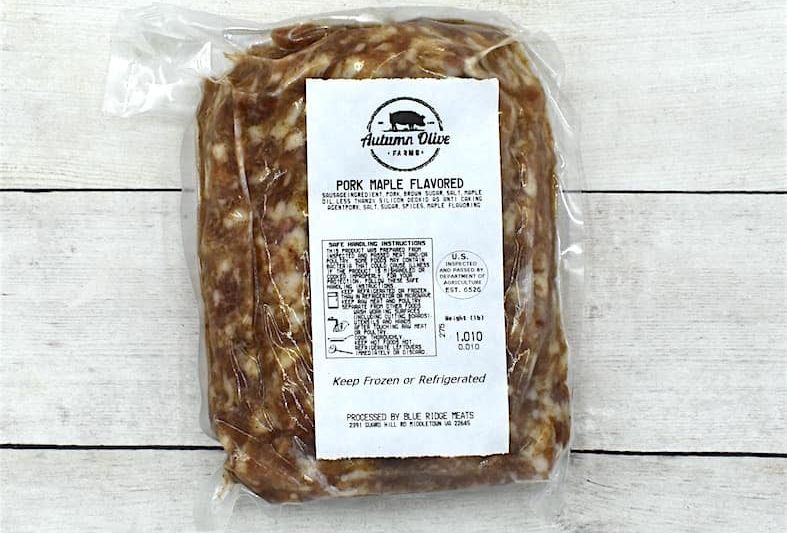 Pork Maple Sausage, Loose 1lb - Autumn Olive Farms
Out of stock
Award-winning Autumn Olive Farms specialize in holistic methods of pasture-raised and forested Berkabaw hogs, a crossbreed of
Ossabaw Island and English Berkshire unique to the farm and that delivers exceptional flavor and texture. Autumn Olive Farms is nestled in the foothills of the Shenandoah Valley in Virginia.

Pan fry in the skillet to cook until browned and serve with your favorite breakfast sides! Form into patties for breakfast sandwiches. For dinner preparations, try sweet and spicy maple meatballs or cook loose meat in stir fry. Approximately 1lb.
Frozen to preserve freshness. Thaw when ready to use.
Ingredients: Pork, Brown Sugar, Salt, Maple Oil, Less than 2% Silicon Dioxide as Anti Caking Agent, Sugar, Spices, Maple Flavoring
Customers also added these items