#{title}#{text}
#{title}#{text}
#{title}#{text}
#{title}#{text}
#{title}#{text}
0
added to delivery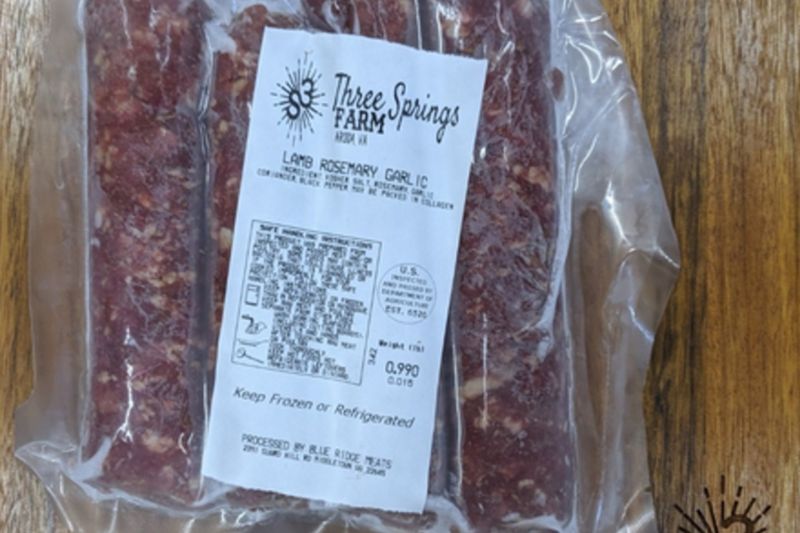 Lamb Sausage, Rosemary Garlic, Links -Three Springs Farm
$14.49
1 lb
This lamb sausage is produced on a regenerative, veteran-owned, Virginian family farm. This delectable product is non-GMO fed and raised on a rotationally-grazed pasture. Meet the maker.
Three Springs Farm currently raise grass-fed beef, non-GMO fed lamb, and pasture-raised non-GMO Berkshire pork. They use high-density rotational grazing and other regenerative farming practices to build soil health, promote biodiversity, and provide a quality product.

This lamb sausage is already seasoned using rosemary and garlic, making it an easy and delicious addition to any breakfast, lunch, or dinner. Approximately 1lb. Frozen to ensure freshness.

Ingredients: Lamb, Kosher Salt, Rosemary, Garlic, Coriander, Black Pepper. May be packed in Collagen.
Three Springs Farm - Aroda. VA
Customers also added these items