#{title}#{text}
#{title}#{text}
#{title}#{text}
#{title}#{text}
#{title}#{text}
0
added to delivery
Out of stock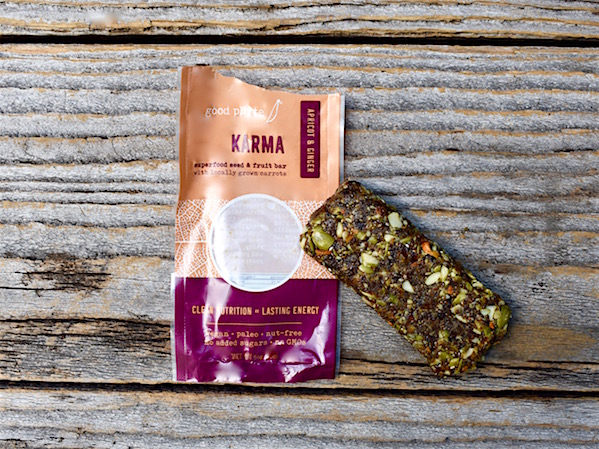 Good Phyte Energy Bar - Karma (Apricot, Ginger, Curry)
$3.99
$2.99
ABOUT: It's a simple formula— Each Goodphyte Energy bar has a base of organic pumpkin seeds, sunflower seeds, and chia seeds, plus organic and local ingredients. 9-10g of protein in every bar. No added sugars, syrups, isolates, powders, or preservatives. Wrapped in a fully compostable package (learn more about that here) it's the perfect grab-and-go snack!


HOW TO USE: Get lasting energy on the go with this healthy snack-sized bar. Try all flavors!

INGREDIENTS: Organic apricots, organic pumpkin seeds, organic sunflower seeds, organic chia seeds, organic raisins, dried carrots, organic coconut, orange extract, pink salt, vanilla extract, organic ginger, curry spices.


Good Phyte Foods - Charlottesville, VA
Customers also added these items