#{title}#{text}
#{title}#{text}
#{title}#{text}
#{title}#{text}
#{title}#{text}
0
added to delivery
Out of stock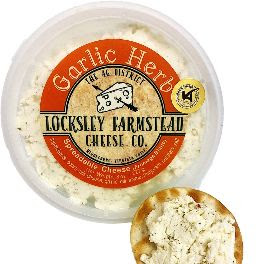 Garlic Herb Fromage Blanc
Out of stock
ABOUT: Locksley Farmstead cheeses are made from dairy cows raised at The Ag District, a 412-acre sustainable working farm in the heart of the Bull Run Mountains in western Loudoun County. Fromage blanc is made fresh weekly from 100% whole milk. Locally produced at The Ag District in Middleburg, VA.

HOW TO USE: Serve at room temperature spread on crackers, toast, carrot sticks, or baked potato. Use in place of sour cream, ricotta, or cottage cheese in any recipe.

INGREDIENTS: Cow's milk, garlic, dill, thyme, marjoram, peppers, salt.

Locksley Farmstead Cheese Company - Middleburg, VA
Customers also added these items