#{title}#{text}
#{title}#{text}
#{title}#{text}
#{title}#{text}
#{title}#{text}
0
added to delivery
Out of stock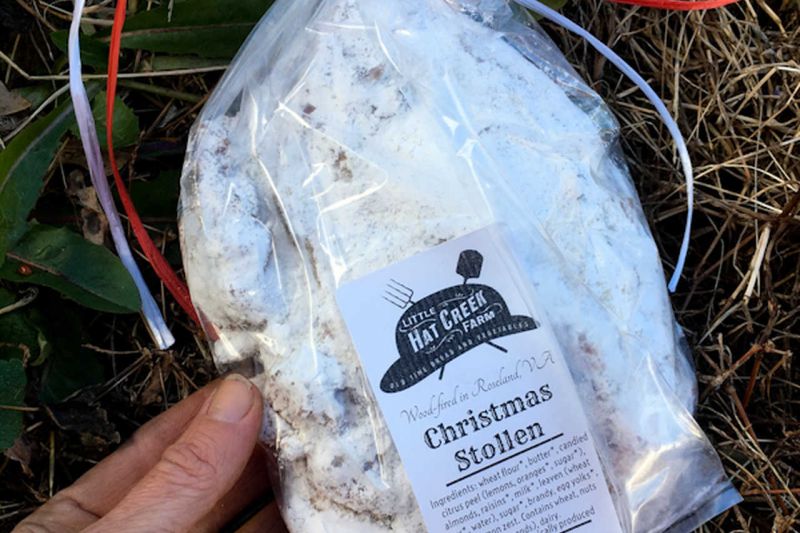 Christmas Stollen
Out of stock
Christmas Stollen ("Weihnachtsstollen") is an aromatic celebration bread adapted from traditional German recipes. It includes candied citrus peel, brandy-soaked raisins, almonds, and a little sourdough. The finished loaves get basted with melted butter and dusted with organic powdered sugar, and the flavor improves with time. Made with 29% local flour in Roseland, Va. by Little Hat Creek Farm.
Meet the maker.
Ingredients: wheat flour*, stoneground local wheat*, butter, candied citrus peel (lemon, orange, sucrose, glucose-fructose syrup), almonds, raisins*, sugar*, dried buttermilk, powdered sugar*, brandy, egg yolks*, wheat culture*, yeast, lemon zest.
Contains wheat, milk, eggs, nuts (almonds).
*organic or sustainably produced
Little Hat Creek Farm - Roseland, Va.
Customers also added these items