#{title}#{text}
#{title}#{text}
#{title}#{text}
#{title}#{text}
#{title}#{text}
0
added to delivery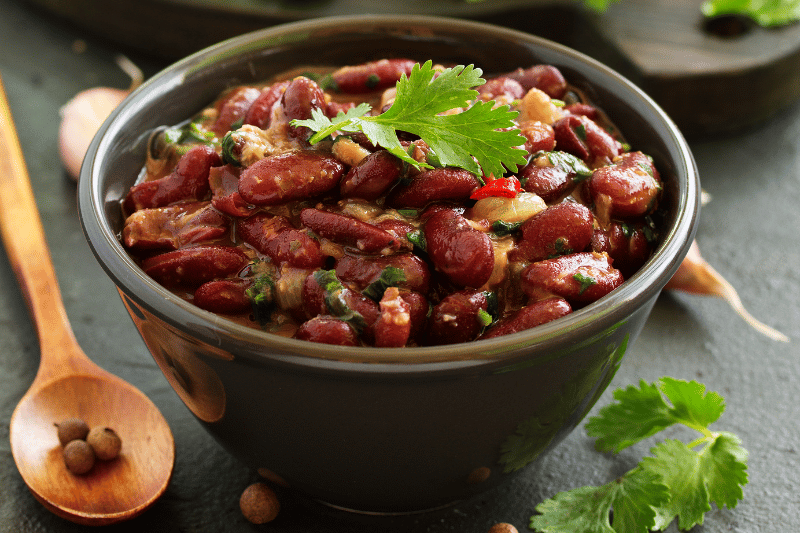 Chili Con Carne (32 oz) - Kinloch Farm
$19.99
32 ounces
Locally-made ground beef chili that's perfectly seasoned and made from Kinloch Farm's own certified naturally grown grass fed beef.
2-4 servings per container. Frozen.

Ground Beef, Tomato, Canned [Tomatoes, Tomato Juice, Salt, Calcium Chloride, Citric Acid]. Water, Yellow Onion, Bacon, Ancho Chile, Red Wine Vinegar [Red Wine Vinegar, Potassium Metabisulfite, Diluted with Water to 5% Acidity]. Beef Broth [Warer, Beef Stock, Maltodextrin, Sea Salt, Yeast Extract, Tapioca Starch, Natural Flavors, Salt, Vegetable Stock Carrot, Celery and Onion Stocks}, Beef Fat, Xanthan Gum, Leek Juice Concentrate, Spices], Kosher Salt, Garlic, Cumin, Paprika, Black Pepper, Garlic Powder, Oregano, Thyme.
Kinloch Farm
Customers also added these items