#{title}#{text}
#{title}#{text}
#{title}#{text}
#{title}#{text}
#{title}#{text}
0
added to delivery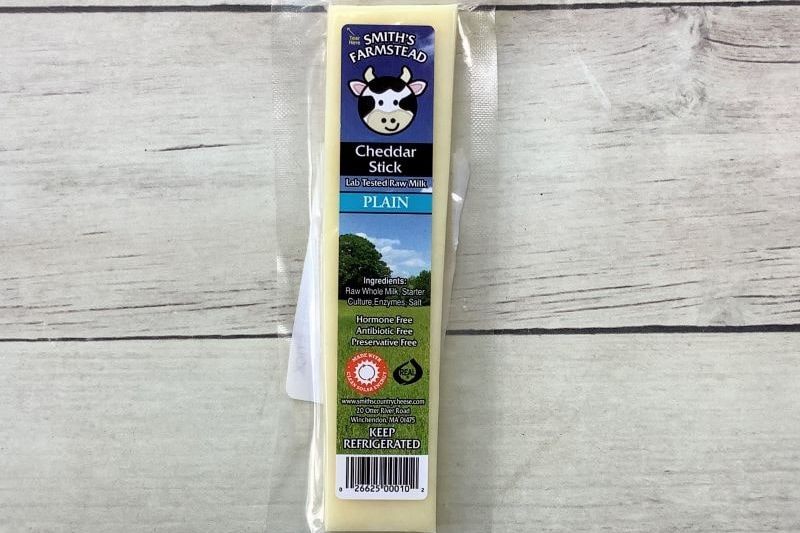 Cheddar Cheese Sticks, Plain - Smith's Country Cheese, Raw
$1.99
Fun snack for kids and adults! Creamy raw cheddar cheese in a single-serving for a treat on the go. Made with fresh milk from Smith Country farm's own herd of dairy cows. Free from hormones, antibiotics, and preservatives. Made in New England. Meet the makers.
ABOUT: We're excited to introduce New England cheese to your 4P Bags, and here's why. After many months of planning, 4P Foods has started working with other regional food hubs to connect the dots in our supply chain to connect you to the best local foods from other regions. Our food hub trades connect you to even more small farms, supporting our network of farms in a mutually beneficial exchange, allowing more farmers to thrive and grow. Read more.

HOW TO USE: Individually wrapped cheese sticks are easy to eat on the go. Load up for snack breaks throughout the week!

INGREDIENTS: Raw whole milk, start culture, enzymes, salt.
Smith's Country Cheese
Pasteurized goat milk
Bacterial starter cultures (gluten-free)
Vegetable rennet
Salt
Customers also added these items