#{title}#{text}
#{title}#{text}
#{title}#{text}
#{title}#{text}
#{title}#{text}
0
added to delivery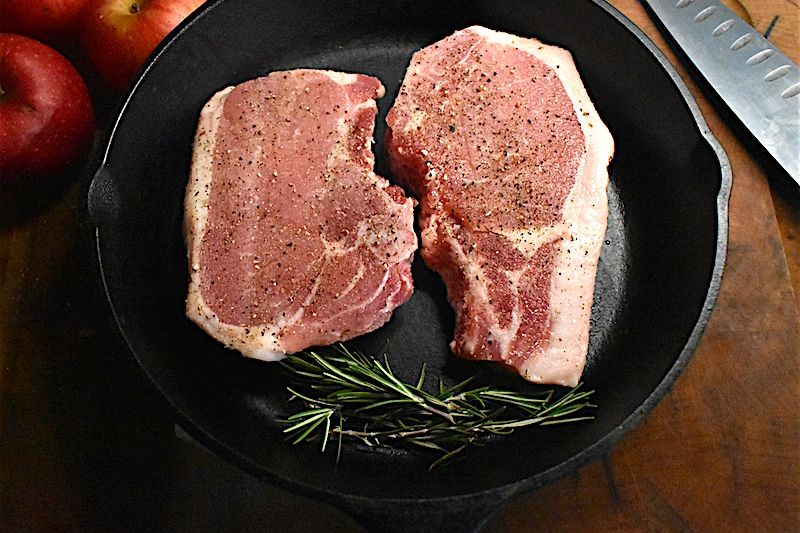 Bone-In Pork Chops, 2 Pk - AOF [1.2-1.4 lbs]
$18.99
100% pasture-raised heritage-breed pork from artisan family farm in Waynesboro, Virginia. Non-GMO. Free from hormones and antibiotics. Meet the farmers.
ABOUT: These pork chops aren't like any other ordinary pork chop, they are butchered from humanly raised forested Berkabaw hogs, a crossbreed of Ossabaw Island and English Berkshire hogs that is unique to Autumn Olive Farms and that delivers exceptional flavor and texture. Autumn Olive Farms is an award-winning farm that specializes in holistic methods of pasture-raised and forested pork. The farm is nestled in the foothills of the Shenandoah Valley in Virginia.

HOW TO USE: Grill or pan-fry hot and fast like a steak or slow and low grill them ending with a reverse sear (flash them in cast iron to finish).
Autumn Olive Farms
Customers also added these items