#{title}#{text}
#{title}#{text}
#{title}#{text}
#{title}#{text}
#{title}#{text}
0
added to delivery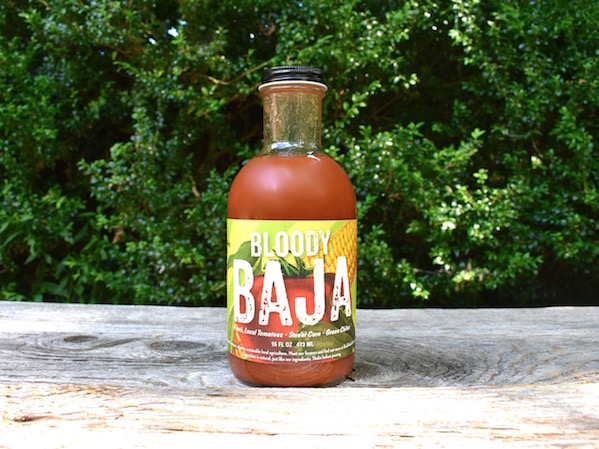 Bloody Baja Bloody Mary Mix 16oz
$6.99
16 ounces
Perfect for Micheladas and Bloody Marias, this mix is made with delicious-but-ugly locally grown tomatoes and infused with jalapenos, sweet corn, and spices of the Southwest. Double Gold Medal winner in the International Spirits Competition. Vegan. Gluten-free. Made in Virginia. Meet the makers.
ABOUT: Bloody Baja is a Southwest-style mix. Fresh tomato juice with Certified Organic sweet corn, jalapeno, garlic, and smoked cumin and paprika. Made in small batches with ripe heirloom tomatoes from Virginia farmers. Spicy, but not too spicy, with a bright and briny flavor that's perfect for a classic Bloody Mary. At Back Pocket, the mission is to make life more delicious, healthy, honest, and fun by helping small farms succeed— one cocktail at a time!

HOW TO USE: Shake well and pour over a tall glass of ice and tequila for a traditional Bloody Maria or combine with lime and beer for a Mexican-style Michelada drink. Tasty as is for spiced Vegan tomato drink!

INGREDIENTS: Fresh tomatoes, apple cider vinegar, jalapenos, Certified Organic corn, tomato paste, kosher salt, garlic, spices.


Back Pocket Provisions - Farmville, VA
Tomatoes, Cider Vinegar, Certified Organic Corn, Tomato Paste, Jalapenos, Kosher Salt, Garlic, Spices
Customers also added these items