#{title}#{text}
#{title}#{text}
#{title}#{text}
#{title}#{text}
#{title}#{text}
0
added to delivery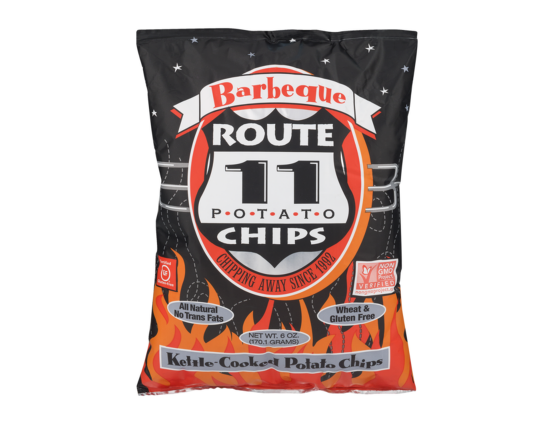 Barbeque Potato Chips
$1.49
2 ounces
Kettle cooked small-batch potato chips made with all-natural smoky and sweet barbeque seasoning. Made with locally grown potatoes when all possible. non-GMO. Gluten-free. Family-owned. Made in Virginia. Meet the makers.
ABOUT: A perfect
balance of smoky and sweet, with just a hint of heat!
For over 25 years, high-quality ingredients have given Route 11 the reputation for having the best chips around. They use only 100% expeller-pressed high-oleic sunflower oil and all-natural, unrefined real salt in their high quality, small-batch chips.
Route 11 prioritizes locally grown potatoes for their chips and their sustainability initiatives include working towards becoming a waste-free facility. Made in Middleburg, Virginia.


HOW TO USE: Grab-and-go bag.
INGREDIENTS:
Select potatoes, expeller pressed high oleic sunflower oil, cane sugar, salt, paprika, tomato powder, garlic powder, spices, natural smoke flavor, paprika extract.
Route 11 Potato Chips
Customers also added these items