#{title}#{text}
#{title}#{text}
#{title}#{text}
#{title}#{text}
#{title}#{text}
0
added to delivery
Out of stock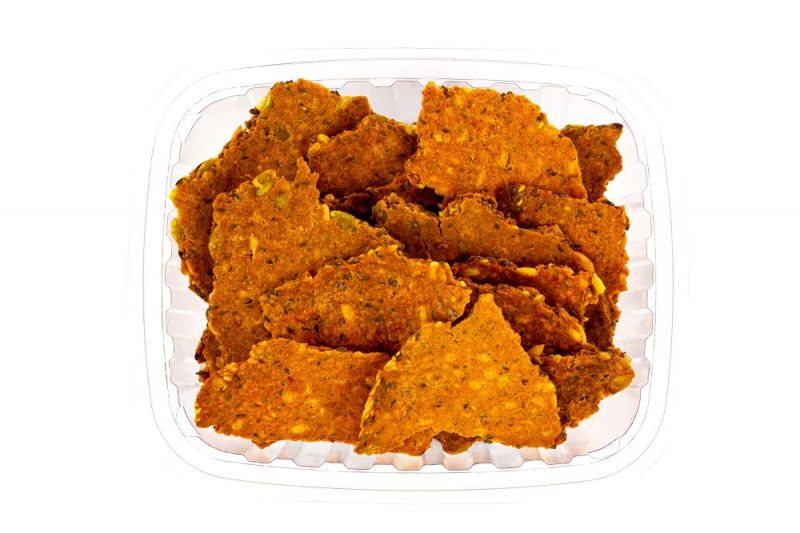 Zesty Rioja Seeded Cracker
Out of stock
ABOUT: Ultra healthy, scalably sustainable ingredients, and exciting flavors are the key ingredients to all HoneyFlower Foods crackers and chips. Satiating and surprisingly filling, each kind packs a nutritional punch and over 20g of protein.
HOW TO USE: Enjoy with bean dip or cheese for a filling snack. Serve with salad or simply snack on the go.
INGREDIENTS:
Dried Chiles, Sunflower Seeds, Sesame Seeds, Flax Seeds, Corn, Garlic, Paprika, Cumin, Olive Oil, Oats, Salt, Nutritional Yeast.
Honeyflower Foods - Bethesda, MD
Calories 220, Fat 14g, Trans Fat 0g, Cholesterol 0g, Sodium 230mg, Total Carbs 18g, Dietary Fiber 5g, Total Sugars 0g, Added Sugars 0g, Protein 6g
Customers also added these items