#{title}#{text}
#{title}#{text}
#{title}#{text}
#{title}#{text}
#{title}#{text}
0
added to delivery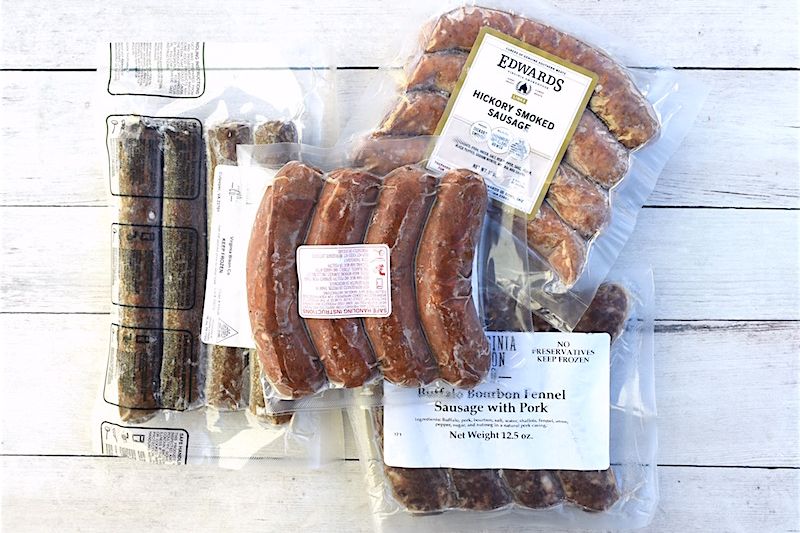 Sausage Sampler Bundle
$43.99
4 lbs
Some of our favorite sausages! Set items, set price for our hand-picked rotating selection. Contains pork.
Now featuring:
Pork Bratwurst Links [1 lb] from Firsthand Foods in Durham, NC
Bison & Pork Chipotle Chorizo Gourmet Sausage Links [13 oz] from the Virginia Bison Company in Culpeper, VA
Boerewors Sausage Links [1 lb] from Autumn Olive Farms in Waynesboro, VA
Pork Chorizo, Loose [1 lb] from J&L Green Farm in Edinburg, VA
*Photo is representational, and may not include the same items listed here.
Various/Subject to Change
Customers also added these items