#{title}#{text}
#{title}#{text}
#{title}#{text}
#{title}#{text}
#{title}#{text}
0
added to delivery
Out of stock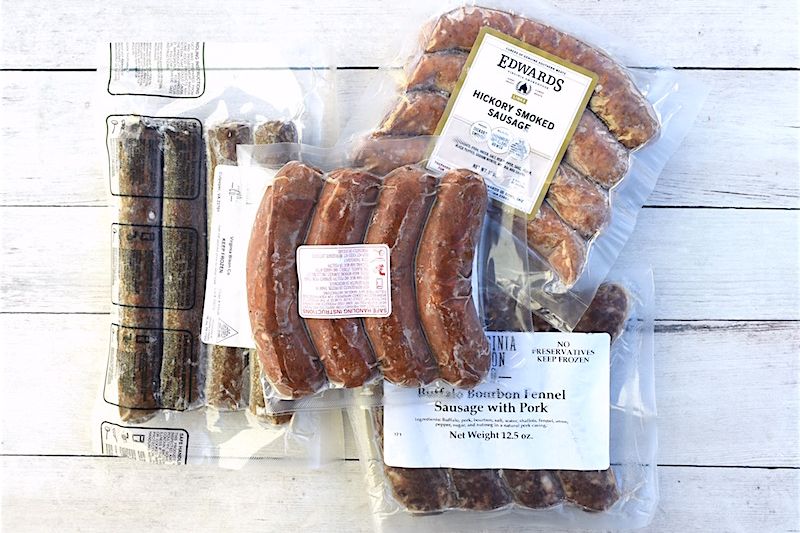 Regenerative Sausage Bundle - AOF
$53.80
$44.99
ABOUT: Sample a delicious assortment of pasture-raised, heritage-breed specialty sausage! Start your day with links or fire up the grill for a flavorful dinner. Set items, set price. Set a recurring order or check back next week as the contents and availability is subject to change weekly.
Every package in this bundle is from our farm partners, Clay and Linda of Autumn Olive Farms in Waynesboro, Virginia. Now featuring the following:
Pork Maple Sausage Mini Links
Sweet Italian Sausage Links
Curry Pork Sausage Grillers
Rosemary Garlic Pork Sausage Grillers
Hot Link Sausage Grillers
*Photo is representational, and may not include the same items listed here.
Various/Subject to Change
Customers also added these items