#{title}#{text}
#{title}#{text}
#{title}#{text}
#{title}#{text}
#{title}#{text}
0
added to delivery
Out of stock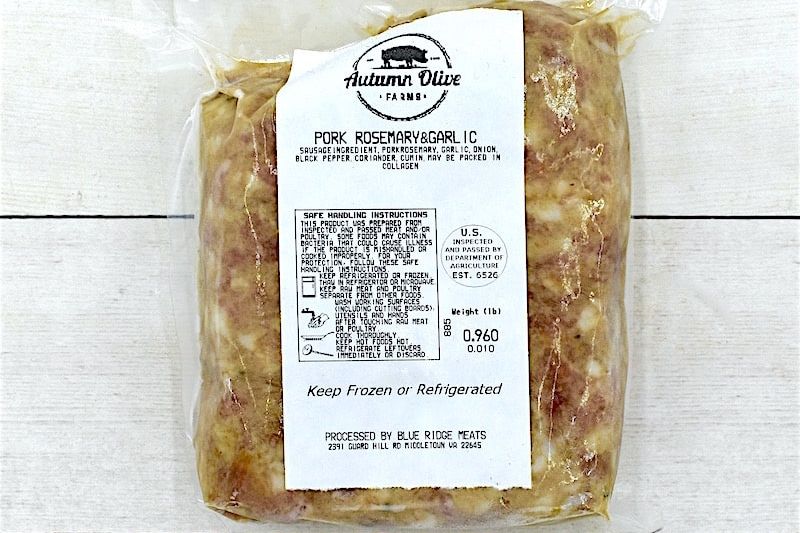 Rosemary Garlic Pork Sausage, Loose
Out of stock
ABOUT: Berkabaw pork has become the primary focus hog at Autumn Olive Farms. The AOF Berkabaw Hog represents the Trainum's 6 year effort thus far to raise "The Perfect Pig." Purebred Ossabaw Island and English Berkshire were crossed to several ratios to achieve particular outcomes.
AOF Berkabaw brings many of the marvelous qualities of the Ossabaw into the marketplace at a more affordable price point
.
INGREDIENTS: Pork, rosemary, garlic, onion, black pepper, coriander, cumin. May be packed in collagen.
Autumn Olive Farms
Customers also added these items