#{title}#{text}
#{title}#{text}
#{title}#{text}
#{title}#{text}
#{title}#{text}
0
added to delivery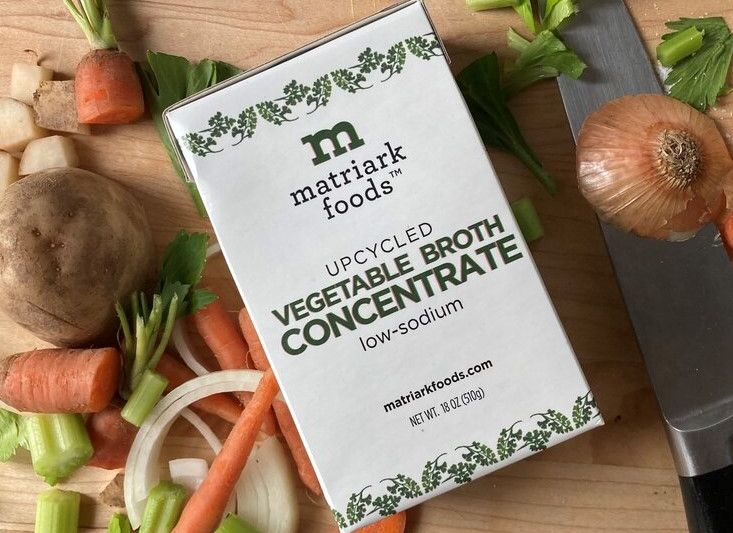 Vegetable Broth Concentrate
$4.72
7.40 ounces
Upcycled Veggie Broth made from fresh-cut veggie remnants. A healthy and planet-friendly alternative to traditional high-sodium vegetable broth concentrates! One carton will make about 3.5 quarts of broth or 19 servings per container. Low sodium. No sugar added. Vegan. Gluten-free. Woman-owned. Meet the makers.
ABOUT: Inspired by the thrifty, comfort of grandmothers, and with a vision to curb waste and feed their community, friends and business partners Anna and Joyce started making soup broths and sauces from upcycled healthy ingredients. Matriark Foods upcycles farm surplus and farm-cut remnants of produce into healthy, delicious, low sodium vegetable products. Products go to schools, hospitals, food banks, and people like you.
HOW TO USE:
Dilute concentrate with water and simmer. Delicious on its own as a broth or enhances the flavor in any recipe. Use as a base for cooking rice, dried beans, or soups. Find recipe ideas here!


INGREDIENTS: Vegetables (Carrots, Onions, Celery), Water, Tomato Paste, Potatoes, Nutritional Yeast, Olive Oil, Porcini Mushroom Powder, Salt, Black Pepper.
Matriark Foods
Refrigerate after opening and use within about 7 days.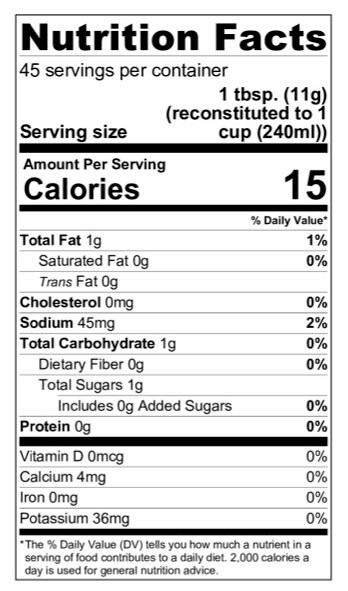 Customers also added these items