#{title}#{text}
#{title}#{text}
#{title}#{text}
#{title}#{text}
#{title}#{text}
0
added to delivery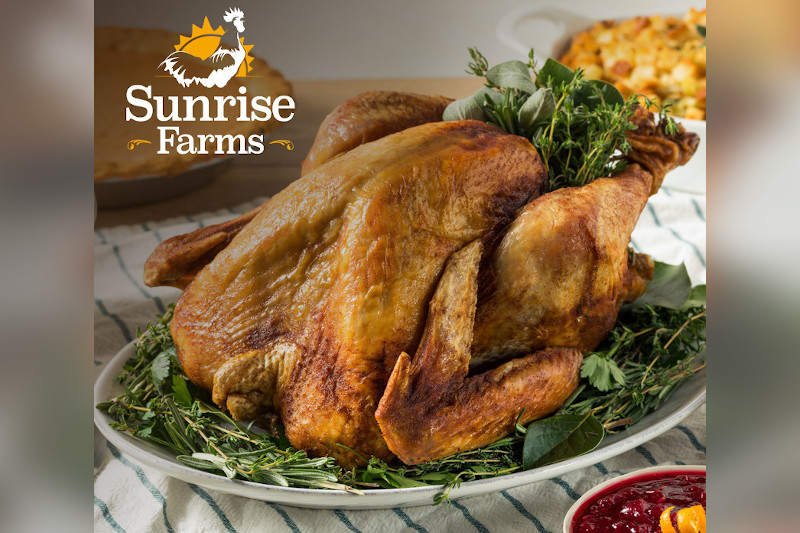 Pasture-Raised Turkey [13 - 15 lbs]
$55.99
Approx. 13-15.5 lb
Sunrise Farm's all-natural turkeys are raised the old-fashioned way, in healthful conditions with plenty of exercise and freedom to roam. They feast on wholesome, natural grains with no added hormones or antibiotics. The farm never over or under-feeds their poultry, resulting in meat bursting with flavor! Meet the farmers. Sunrise turkeys will arrive frozen.


ABOUT: Virginia-grown, pasture-raised turkey is available only to Virginia delivery routes. Limited quantities are available.

Note: The $30 charge is a non-refundable deposit. The actual price (minus the $30 you've paid as deposit) will be charged to your payment method based on the price of $7.75/lb and the actual weight after the delivery.
Sunrise Farm - Stuarts Draft, VA
Customers also added these items