#{title}#{text}
#{title}#{text}
#{title}#{text}
#{title}#{text}
#{title}#{text}
0
added to delivery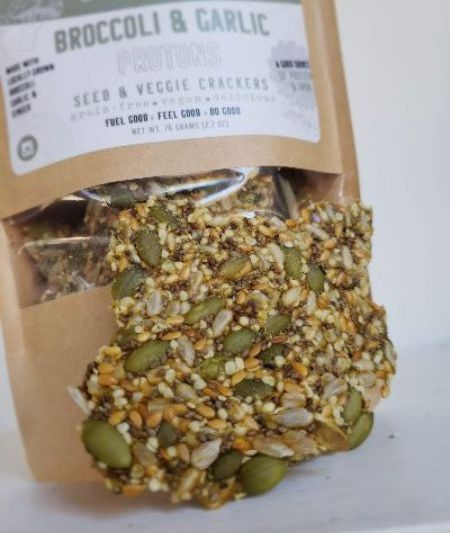 Pesto Proton Crackers, GF (V)
$7.49
2.70 ounces
For a crunch with a healthy dose of flavor and nutrients, grab a bag of proton crackers. Gluten-free. Vegan. Woman-owned. Made in Virginia. Meet the makers.
Good Phyte Foods - Charlottesville, VA
organic pumpkin seeds, onions, organic sunflower seeds, water, organic chia seeds, organic apple cider vinegar, organic dates, organic flax seeds, organic hemp seeds, psyllium husk, roasted garlic, pink salt, black pepper, organic turmeric, organic cumin, organic mustard.
Customers also added these items