#{title}#{text}
#{title}#{text}
#{title}#{text}
#{title}#{text}
#{title}#{text}
ABOUT: Good and good for you, Orange Dot's products represent a revolution in tasty, gluten-free baking! Inspired to keep her family healthy, chef and owner Susan Weiner invented a blend of healthy, natural ingredients and a proprietary baking process that locks in moisture in gluten-free breads. Orange Dot Bakery is located in Charlottesville, Virginia.

HOW TO USE: Try it with a schmear of cream cheese, creme fraiche, or butter.

INGREDIENTS: Water, Organic Raisins, Sweet Rice Flour, Organic Eggs, Oat Flour, Oat Bran, Brown Rice Flour, Potato Starch, Organic Non-Fat Dry Milk, Organic Butter, Organic Cane Sugar, Tapioca Starch, Cinnamon, Psyllium (Natural Fiber), Kosher Salt, Organic Chia Seeds, Yeast.

Our facility and products are entirely nut-free, but a small share of our ingredients are processed in Bob's Red Mill facilities that also process tree nuts, although Bob's Red Mill observes strict allergen control measures.

Orange Dot Baking Company
Frozen to preserve freshness. Store in freezer until ready to eat.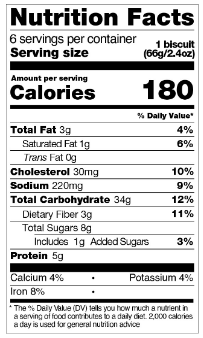 Customers also added these items