#{title}#{text}
#{title}#{text}
#{title}#{text}
#{title}#{text}
#{title}#{text}
0
added to delivery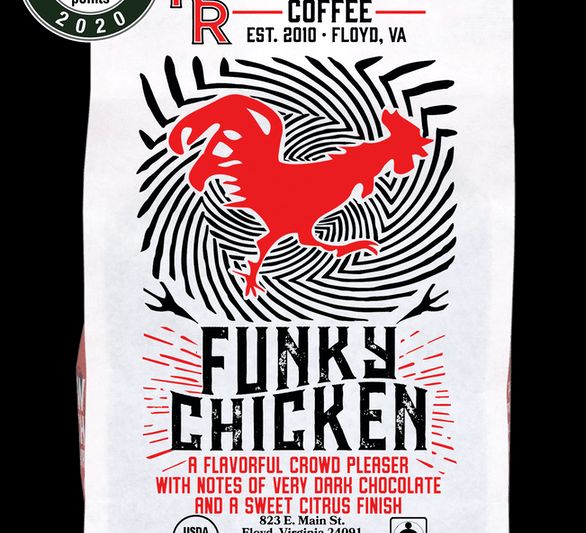 Funky Chicken (Whole Bean)
$13.49
12 ounces
Flavorful crowd pleaser. Certified Organic & Fair Trade. Small batch & Woman-owned based in Floyd, VA. Coffee Review Overall Score: 94 points.
ABOUT: The Funky Chicken is a complex yet unique cup that delivers the bright acidity and caramel sweetness of a medium roast and the smooth chocolatey earthy mouth feel of a dark roast. This blend features three coffees roasted at different profiles to create one of the finest medium to dark roast blends in the area.
FLAVORS: very dark chocolate & sweet citrus.

BODY: Medium-Dark
ACIDITY: Bright & Balanced.



Red Rooster Coffee
Customers also added these items