#{title}#{text}
#{title}#{text}
#{title}#{text}
#{title}#{text}
#{title}#{text}
0
added to delivery
Out of stock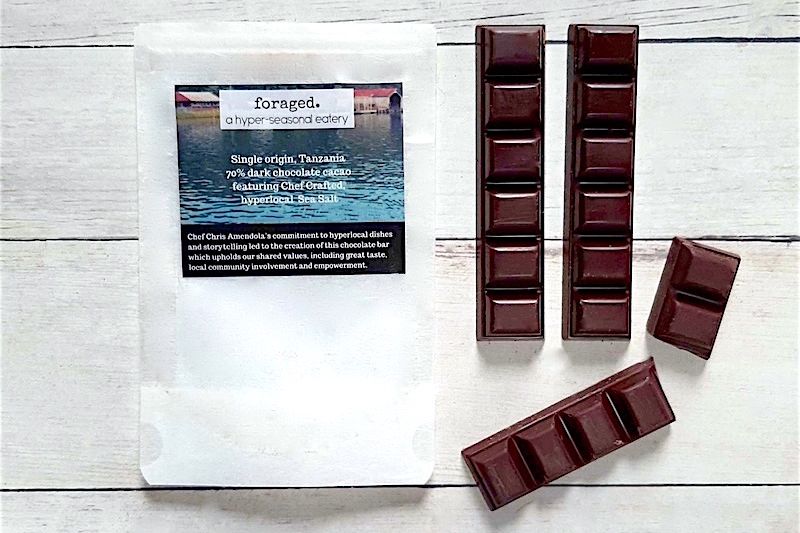 Single-Origin Dark Chocolate Bar
Out of stock
ABOUT: This is the chocolate bar you've been waiting for!
Cocao is directly harvested, fermented, and dried in Tanzania by Kokoa Kamili, a farmer-centered organization, and partner of CocaoCompassion. Roasted, winnowed, melanged, and ground with unprocessed cane sugar and local sea salt by CocaoCompassion in New York and Baltimore. The salt is hand foraged by Chef Amendola and Mike Manyak in the Chesapeake Bay. CocoaCompassion and Foraged Eatery are social enterprises that are inspiring communities through cacao, hyper-local and hyper-seasonal resources.
INGREDIENTS:
100% Tanzanian cacao beans, panela (100% natural and unprocessed cane sugar), Foraged Chesapeake Bay sea salt. Made in a facility that does not process nuts. Soy-free. Dairy-free.
CocoaCompassion
Customers also added these items