#{title}#{text}
#{title}#{text}
#{title}#{text}
#{title}#{text}
#{title}#{text}
0
added to delivery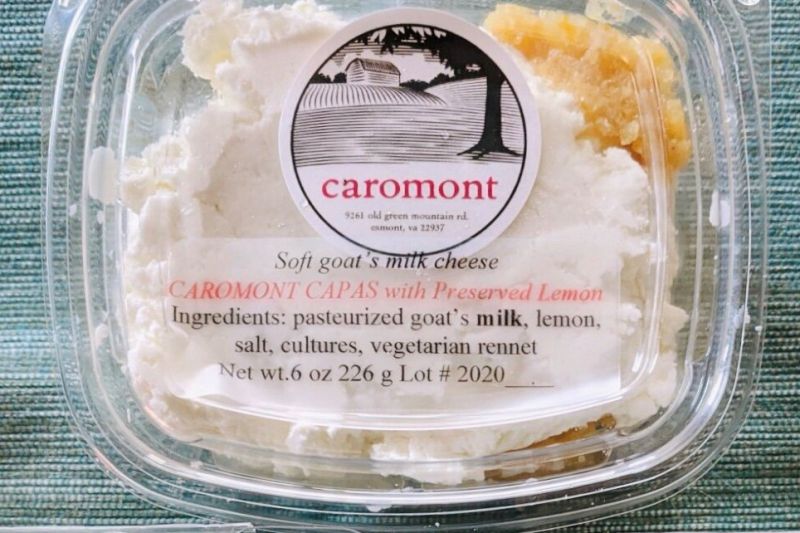 Farmstead Chevre Capas w/ Honey
$9.19
6 ounces
Enjoy the sweeter things in life with this honey chevre! Deliciously creamy chevre sweetened with a lemon-honey filling that's handcrafted from start to finish on Caromont Farm. Farmstead goat cheese is made with grass-fed and pasteurized goat's milk. Woman-owned. Meet the farmer.
ABOUT: Fresh chevre is a deliciously creamy and pure cheese. Award-winning chef and cheesemaker, Gail Hobbs slowly cultures farmstead goat's milk, allowing it to coagulate overnight to create a mild and extremely creamy texture. The next day the curds are drained by gravity, lightly salted, and layered with locally sourced honey. Caromont Farm is located in Albemarle County, Virginia.

HOW TO USE: Spread on crackers, toast, or eat as a dip with pretzels or apples. The cup is a perfect snack on-the-go, whether at your desk or on a picnic.

INGREDIENTS: Pasteurized goat's milk, honey, preserved lemon, salt, cultures, vegetarian rennet.
Caromont Farm
Use within 1.5 weeks or freeze upon receipt and thaw in the refrigerator until ready to enjoy.
Customers also added these items