#{title}#{text}
#{title}#{text}
#{title}#{text}
#{title}#{text}
#{title}#{text}
0
added to delivery
Out of stock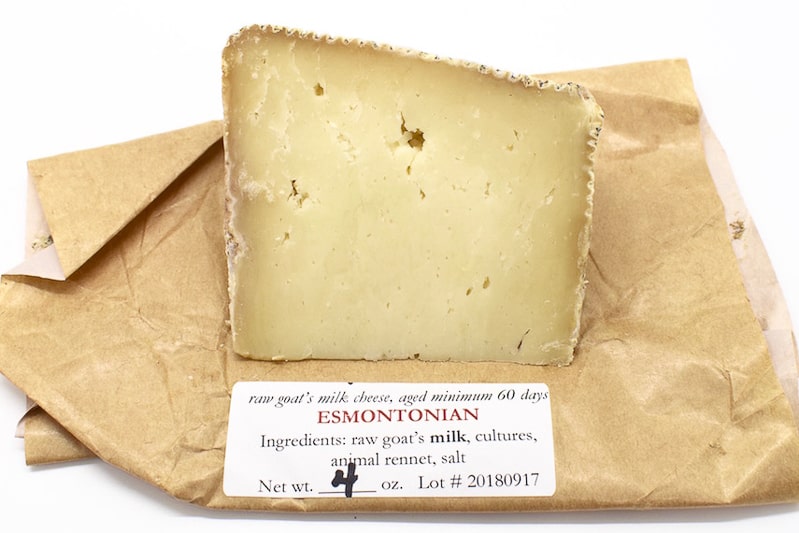 Esmontonian, RAW aged goat cheese
Out of stock
This cheese is named for our home town.
A small rustic tomme, made in an Italian basket mould. The Esmontonian begins with notes
of minerality, a touch of citrus, and finishes with a delicate earthy aroma and a toasted maple
note. With age expect a more picante note and a dry grana like texture.

Winner 2ND PLACE, AMERICAN CHEESE SOCIETY, AMERICAN MADE/INTERNATIONAL STYLE 2013
Caromont Farm
Customers also added these items