#{title}#{text}
#{title}#{text}
#{title}#{text}
#{title}#{text}
#{title}#{text}
0
added to delivery
Out of stock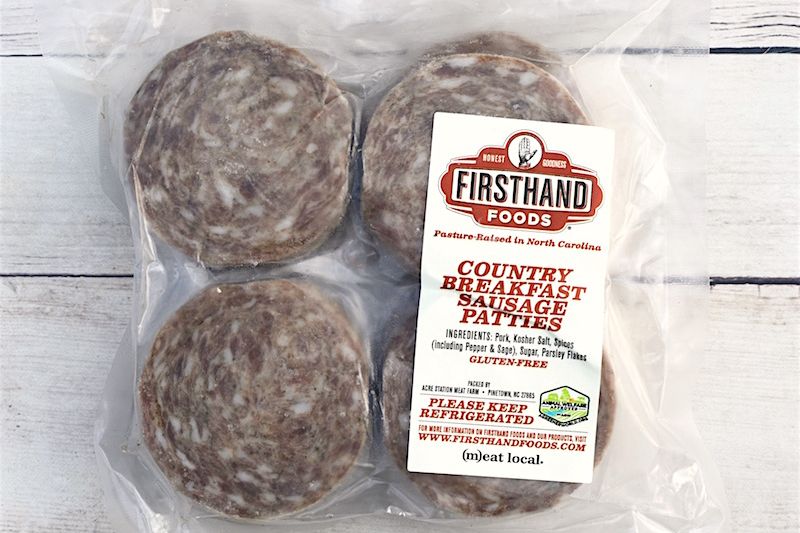 Country Breakfast Sausage Patties
Out of stock
Pasture-raised pork
raised in fields and woodlots and fed non-GMO crops from small farms that are members of the North Carolina Natural Hog Growers Association certified by Animal Welfare Approved.
Ingredients: Pork, kosher salt, spices, including pepper and sage, sugar, parsley flakes. Cook to an internal temp of 165°F.
First Hand Foods
Frozen to preserve freshness. Thaw in the refrigerator or microwave when ready to cook.
Customers also added these items