#{title}#{text}
#{title}#{text}
#{title}#{text}
#{title}#{text}
#{title}#{text}
0
added to delivery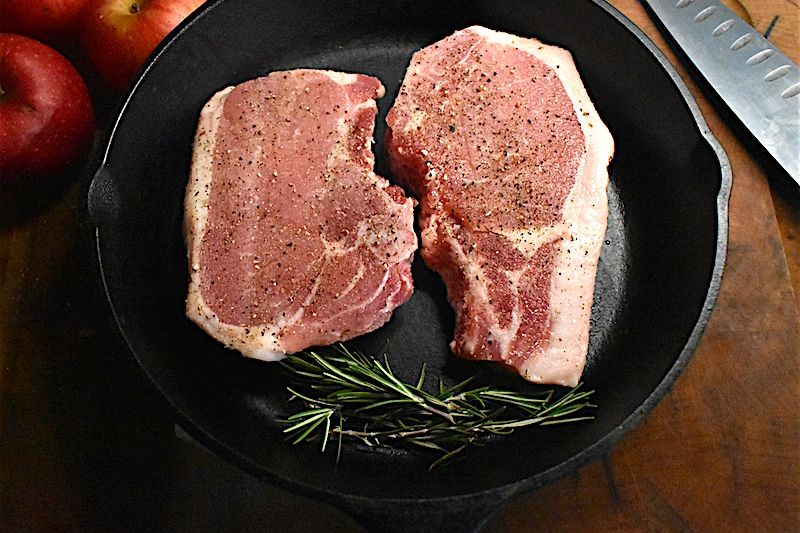 Bone-In Pork Chops, 2 Pk - AOF [<1.2 lb]
$14.59
<1.2 lb
100% pasture-raised heritage-breed pork from artisan family farm in Waynesboro, Virginia. Meet the farmers.
ABOUT: Rich bone-in pork chops from Virginia's award-winning Autumn Olive Farms. These pork chops aren't like any other ordinary porkchop, they are butchered from humanly raised forested Berkabaw hogs (crossbreed
Ossabaw Island and English Berkshire) to deliver exceptional flavor and texture.

HOW TO USE: Grill or pan-fry hot and fast like a steak or slow and low grill them ending with a reverse sear (flash them in cast iron to finish).
Autumn Olive Farms
Customers also added these items