#{title}#{text}
#{title}#{text}
#{title}#{text}
#{title}#{text}
#{title}#{text}
0
added to delivery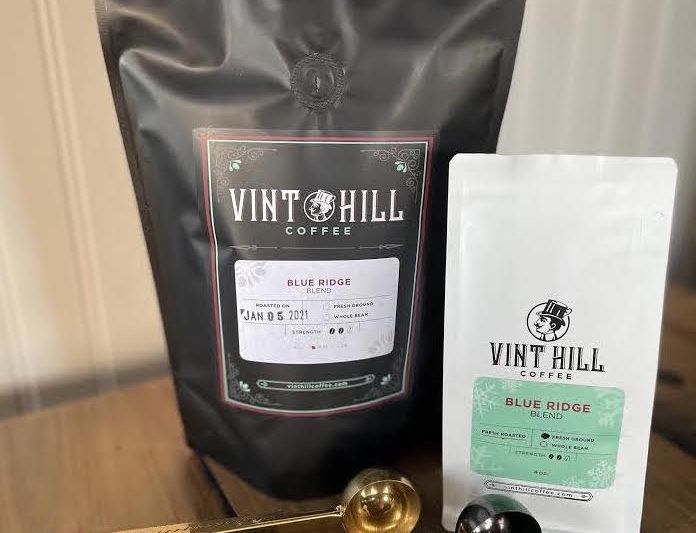 Blue Ridge Blend Coffee (Ground)
$16.55
16 ounces
Medium-roasted fresh ground coffee with balanced medium body. Graham cracker, raisin, cocoa, and blackberry notes. Woman-owned. Made in Virginia.
ABOUT: The top-selling blend from Vint Hill Coffee in Warrenton, Virginia. A medium roasted, smooth, and balanced blend of coffee from three country origins: Central America, South America, and Africa. Pictured with the 4 oz sample bag. Also available in whole bean.

BODY: Medium.

FLAVORS: Graham Cracker, Raisin, Cocoa, Blackberry.

ACIDITY: Balanced.

Vint Hill Coffee
Customers also added these items