#{title}#{text}
#{title}#{text}
#{title}#{text}
#{title}#{text}
#{title}#{text}
0
added to delivery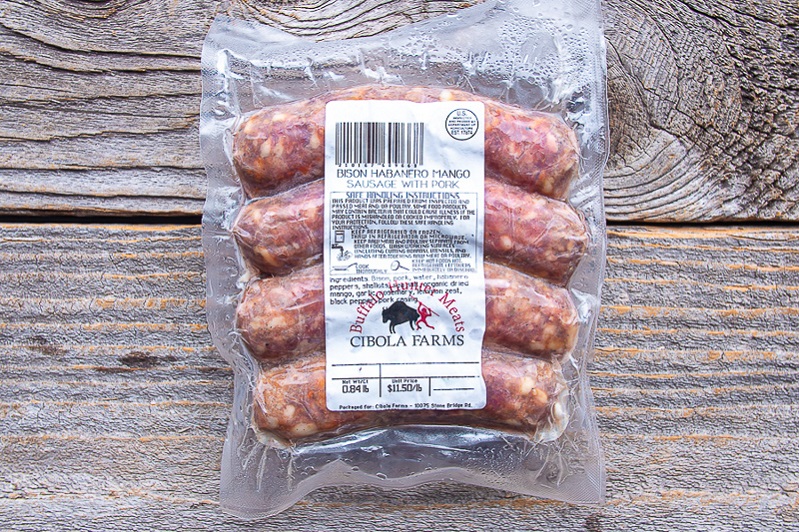 Bison & Pork Habanero & Mango Sausage
$15.99
$13.99
13 ounces
Sweet and Spicy bison and pork blend ideal for any occasion. Virginia Bison Co. at Cibola Farm produces bison using Sustainable management practices through a holistic approach to agriculture in Culpeper, VA. Meet the farmers.
HOW TO USE: Steam in pan with lid in quarter-inch of water on high heat. Once the water is cooked off, the sausage is done and ready for a quick fry or grill to finish off the exterior. Or grill at a low cooking temperature. Remove casings for loose bison sausage.
INGREDIENTS:
Bison, pork, water, habanero peppers, shallots, sea salt, organic dried mango, garlic, rosemary, lemon zest, black pepper.
Cibola
Customers also added these items