#{title}#{text}
#{title}#{text}
#{title}#{text}
#{title}#{text}
#{title}#{text}
0
added to delivery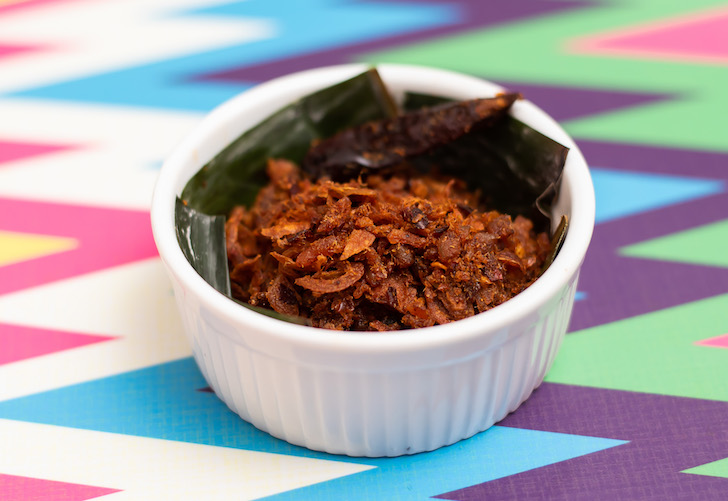 Balachaung
$12.00
Add a kick of spice and a bit of crunch to your curries, noodles, sweet bread, or salads with the ultimate Burmese dry-spicy condiment from the kitchen of Thamee. Trust us, you'll want to sprinkle this on everything! Contains shellfish. Family-owned. Woman-owned. BIPOC-owned. Made in DC. Meet the makers.
ABOUT: Popular dry-spicy condiment used in Burma. Balachaung gives everything an extra kick of spice and funk. Meaning "daughter" in Burmese,
Thamee is pioneering the next generation of Burmese culinary traditions in the heart of Washington, DC.
HOW TO USE: Pair with many savory dishes, such as noodles and curried vegetables and rice. Try sprinkled over salads and even sweet bread.
INGREDIENTS: D
ried fish, dried shrimp, dried chilies, onion, and garlic.
Contains shellfish.
Thamee
Customers also added these items